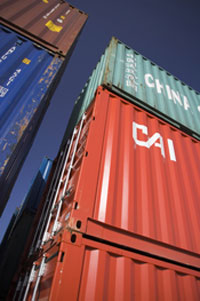 Who We Are:
Equipped with knowledge from years of experience and continual training, our team fully understands the requirements of U.S. Customs.
Whether it is the classification of goods, determining whether goods qualify for preferential tariff treatment, or meeting time-sensitive delivery deadlines, our personnel are qualified to meet the task.
Welcome to RGV Import & Export Services.
With over 16 years experience and the combined expertise of Import & Export Consultants, our staff is prepared to
Serve as a link between the importer and U.S. Customs and Border Protection

Advise the importer of the technical and legal aspects of importing and exporting

Facilitate the most rapid entry, clearance and movement of import and export shipments

Consult with the importer to determine the proper tariff classification of products

Assist the importer in determining the correct appraisement method, as well as actual value of the product

Act on behalf of client in those instances of disputed charges or restrictions
C-TPAT Participant
As a participant in C-TPAT (Customs-Trade Partnership Against Terrorism), we recognize the importance of security througout the import supply chain. Because of terror threats, Customs regulations are constantly changing. Our internal audit system ensures our staff is up-to-date on the most current regulations so you can be advised of new requirements. Along with U.S. Customs, we stay well-informed as to the regulations of other government agencies.